Painter's Estimating Program
How do estimates become
AMAZING?
S
C
R
O
L
L
Use one of PEP's takeoff forms to collect details
or build the estimate on the spot.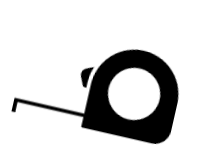 Record Measurements
Take measurements of the spaces you're estimating.
Take Notes
Make notes about repairs, colors, the number of windows and doors, and any other relevant details.
Snap Photos
Take pictures of the jobsite with your smart phone, tablet, or camera and include them on the estimate.
Transform Notes Into an Estimate…
Easily transform notes into a detailed and organized estimate.
Accurate factoring of time and job costs
Quickly add pictures
Automatically calculate material costs and quantities
…and the Estimate into Something
Amazing!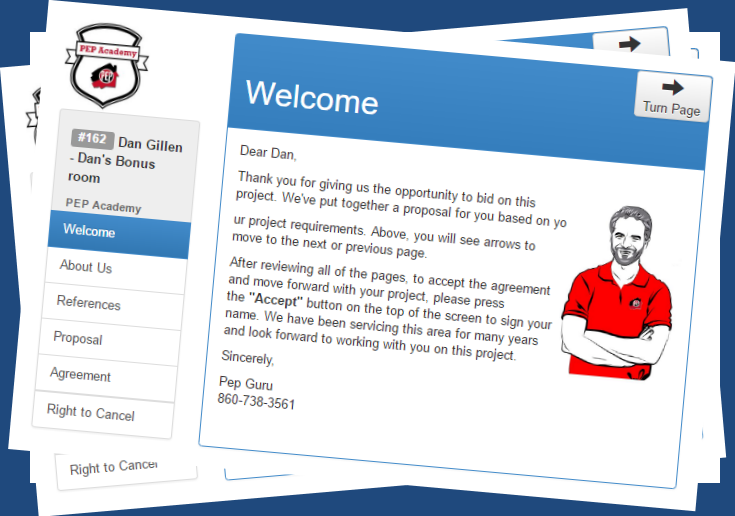 The eBid is PEP's uniquely interactive sales presentation that will WOW clients.
One-of-a-kind electronic bid
Highlight all your company has to offer
Build the eBid in seconds (no kidding!)
Connect immediately with clients.
The PEP eBid does all the work of an experienced salesperson without any of the pressure.
Accepting is a No-Brainer
Clients see that working with you means working with someone who cares.
Accepting is easy and convenient for clients
Capture client signatures
You receive instant eBid feedback
Painter's Estimating Program: Made for Painters – By Painters
---
Does your estimating program frustrate you? Does it make you think; there's got to be a better way?
It's time to get PEP Cloud. Just tell it how much you normally charge, what you're painting, and what the measurements are. Create beautiful estimates that are easy for your customers to navigate and read. Throw in lots of pretty pictures. When you're ready, email it to your client. Your client gets it, loves it, and can sign right on the spot.
Don't work hard. Work smart, with PEP.
"We were looking for something to take our painting company to the next level. We found it with PEP."
~PEP Cloud User

Flexible Estimating
Estimate your way. Whether you use production rates, price per square foot, or something else, PEP is ready for you.
Intelligent Tracking
Use the Sales and Work Pipelines to track deals from start to finish, including scheduling and invoicing.
Powerful CRM
Take care of your customers. Client info is always at your fingertips.

Easy Setup
No program to install. Get your account set up in just a few minutes.
Efficient
Our cloud-based technology lets you work where you want to: in the field, in the office, in your car – just not while driving please!

Secure
Your info is safe. Servers are backed up every night and protected by 24 hr enterprise-grade security.
We were looking for something to take us to the next level of professionalism with our painting company. We found it with PEP. We are impressing new customers everyday and our booking percentage has skyrocketed.
PEP is outstanding! We have had tremendous success with the PEP program. It is a wonderful program that has given us an edge on the competition. If anyone out there is looking for an estimating software program this is the one!
I used to submit bids by taking a PDF and adding my own welcome letter and references to the proposal. Now I use PEPs eBid feature. It's amazing! I love it!