If you use the PEP Cloud Dashboard regularly, then you might have noticed the new addition: My Jobs.  Similar to the eBids tab, My Jobs shows a color-coded list of the jobs you've created.

YELLOW indicates a newly created job.  PURPLE shows that you've submitted a proposal or eBid.  GREEN lets you know the proposal has been accepted.  The line will be RED if the proposal is declined.  PEP Cloud automatically keeps track of the work you do within the program; now you can quickly see the status of that work.  This is especially helpful if you see multiple clients in a single day and bid on multiple jobs at the same time.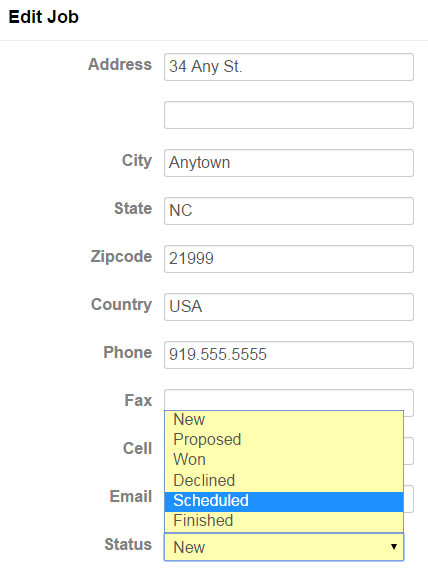 You can get more specific with the status by clicking on the job and editing it.  Once a proposal has been accepted, you'll have to contact the client to schedule the work.  It's a good idea to update the job status when you have the work on the calendar.
Likewise, update the status to Finished when the job is completed and make sure you've sent the invoice. Any changes you make here will be reflected on the Dashboard.