You may be thinking to yourself, "Why would I ever need more than one basic eBid template to send to my clients? I already customized it with my company's info and photos. I'm all set!"
The answer is – There are many reasons!
Maybe your company works on multiple types of projects (interior, exterior, commercial, etc.); you can create multiple eBid templates for various job types with specific photos, references, and essential information for each.
Or maybe you want to limit the information included in your eBids for specific types of clients. You can make different templates to include certain pages of the eBid that are most important.
Whatever the reason, creating multiple eBid templates is easy!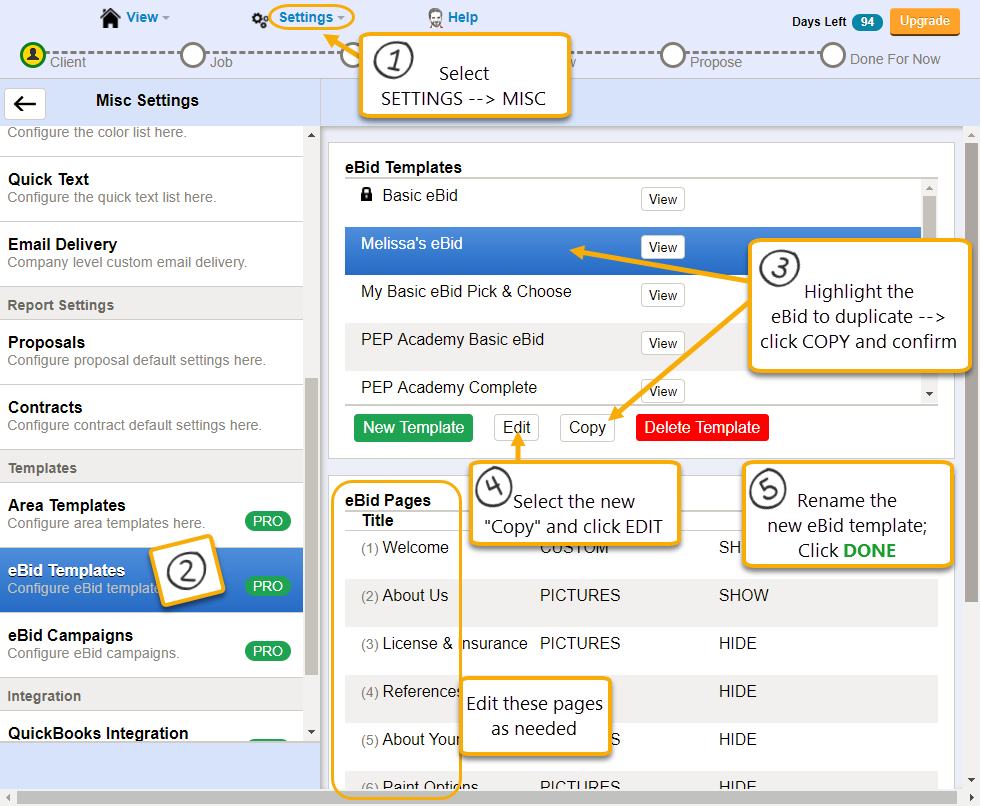 Log into your PEP Cloud account

Navigate under Settings → Misc → eBid Templates

Highlight the eBid you've already customized → click COPY

(or highlight "basic eBid" → click CUSTOMIZE) → click OK to confirm making the copy

Select the new "Copy" of your eBid → click EDIT

Change the name of the eBid template → click DONE
All you need to do now is edit the eBid as needed: make adjustments to which pages can be viewed, what photos you include, the types of references, etc.
You'll find that having multiple eBid templates will help you get your bids out to clients quickly and efficiently, streamlining your workflow. And NOW is the perfect time for you to set up multiple eBid templates, while jobs are slow and in preparation for your busier months, come spring!
For more details on HOW to customize the eBids, check out these videos:
Automate the "Thank You" Email (1:16)