Social media marketing is a powerful and inexpensive way for businesses (large and small) to reach customers. Most likely, your customers are already interacting with brands through social media like Facebook, Instagram, Twitter, LinkedIn, YouTube and Pinterest. Utilizing social media outlets will help increase traffic to your website, raise brand awareness, build conversations and improve interaction and communication with your customers.
Social Media Marketing for Your Business – Keep this in Mind:
Not all social media sites are created equal.
The use and feel of each platform can be very different. Research which social media sites your customers use most then make your presence on those sites.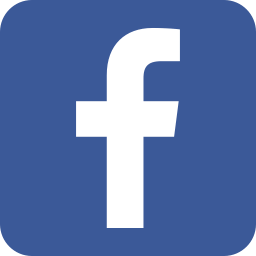 Facebook
A casual environment where people go to relax and chat with friends. Keep the tone light and friendly.
   Instagram
The number one social media site for sharing photos. Great for promoting your business in a friendly and authentic way without directly selling to your customers.
   Twitter
Lets you broadcast your updates across the web. Follow other tweeters in your industry or related fields to help you gain your own stream of followers!
   LinkedIn
A more professional site that is great for employee networking, sharing content with people in similar industries and posting jobs.
   YouTube
The number one place for creating and sharing video content. Focus on making useful, instructive "how-to" videos for your customers to view.
   Pinterest
One of the fastest growing social media trends. It's eye-catching and image-centered with a primarily female audience.
Post regularly to keep customers interested and engaged.
This will also help build brand awareness. Post about recent projects, sales, promotions, anything to engage your customers. Also make sure to "like, follow, tweet, share, and comment" on any outside content relevant to your business.
Tip: You can save time by preparing and scheduling posts in advance.
Respond to questions and comments timely.
You don't need to respond to every single "thumbs up" but you should acknowledge the followers who take time to thoughtfully comment about your business and answer questions when they arise. Negative feedback should be addressed immediately and directly.

Tell people you are on social media.
You don't have to shout it from the rooftops but you can add a profile link to your website and email signature.

Use images!
We are extremely visual people and posts with photos or videos are more engaging than text alone. Share photos of your recent work, or the faces behind your business.
Have a plan.
Before you begin, think about what message you want to send to your audience and what is the best way to deliver it? If your business is highly visual, a series of photos or videos on Instagram, Facebook, or Pinterest makes a lot of sense. But a marketing or finance company might have more success on Twitter or LinkedIn.  
Social media is a great tool for connecting your business to customers. Social media marketing is inexpensive and way too easy for you to pass up. If you aren't part of the social media bandwagon, you're missing out!